ASHGABAT AND AHAL FLEX 2016 TESTING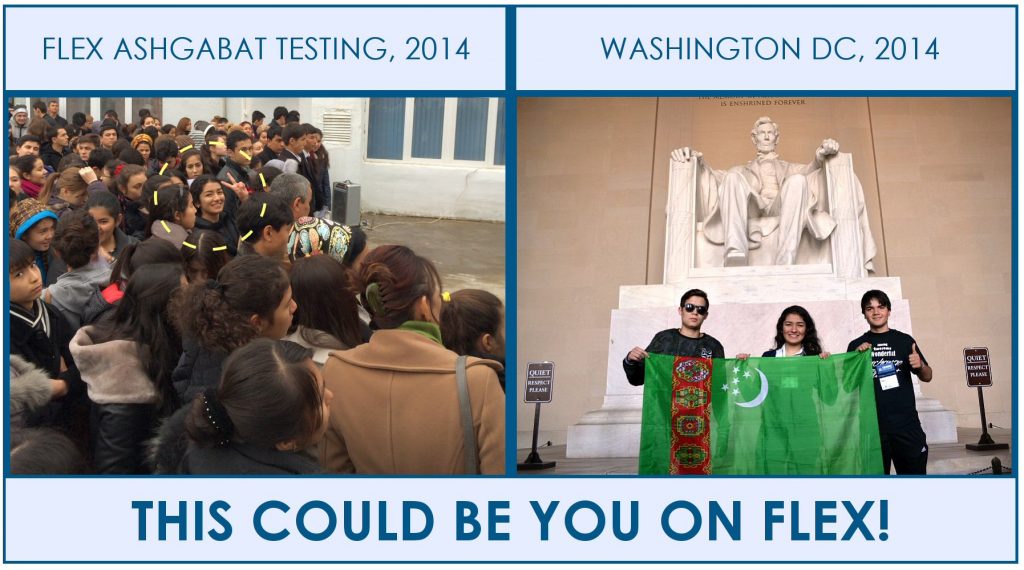 Click here to enlarge the photo!
The final Round 1 testing for the 2017-18 academic year of the FLEX program will take place on Sunday November 6 at School #20 in Ashgabat.
This program has been approved by the Government of Turkmenistan.
For more information please see attached document.