Join us for International Education Fair 2016 at the Trade and Industrial Chamber of Turkmenistan!!!
Congratulations to the FLEX participants in Ashgabat who passed Round 1 and best of luck in Round 2!
The FLEX competition in Ashgabat was fairly intense this year with over 412 students participating.
Students invited to Round 2 should come to School #20 at least 15 minutes before their scheduled Round 2 session, wearing school uniform and MUST bring a BLACK pen.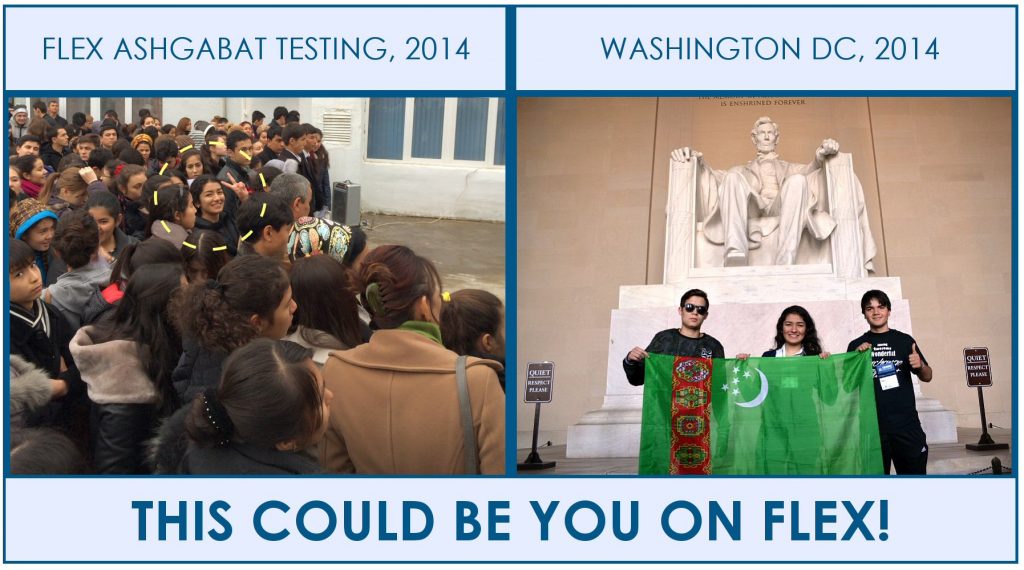 Click here to enlarge the photo!
The final Round 1 testing for the 2017-18 academic year of the FLEX program will take place on Sunday November 6 at School #20 in Ashgabat.
This program has been approved by the Government of Turkmenistan.
For more information please see attached document.