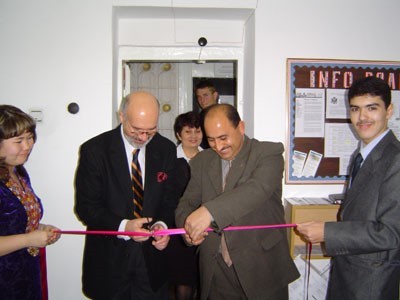 On January 19, 2021 Mary American Corner (MAC) will celebrate its 16-th anniversary. From the beginning, MAC has grown by leaps and bounds, and now stands proud with impressive spaces equipped with the latest technology and unique resources. And it is quite remarkable that the foundation of the MAC program proved sustainable in times of unprecedented challenges. Thanks to guidance of the US Embassy Ashgabat and American Councils for International Education, MAC, equipped with the latest innovations in technology, reinvented itself to the virtual, and successfully engaged with its core audience while expecting the re-launch of its traditional in-person programs.
Over the last 10 months, health concerns across the world have continued presenting unprecedented challenges, and MAC conducted solid research and studied best practices on how to adapt these new challenges. MAC quickly transitioned to virtual programming. Thanks to creative, up-to-date, and engaging content that MAC staff and alumni community developed, in the last three months alone (October – December), MAC virtual programs attracted 539,567 post views, and 5,680 engagements. It is a huge achievement, and a newfound strength as MAC never explored this new opportunity before.
As local communities became more digitized, open, and energetic, MAC has found low-cost, impactful, and creative ways to fulfill its mission in imparting education, cultural exchanges, and community service to help raise young prominent people who will contribute their energy, knowledge, and innovative thinking to the best of Turkmenistan.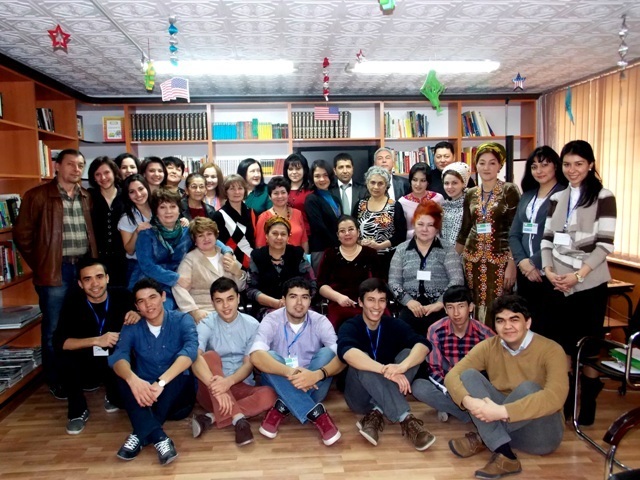 The involvement of USG alumni, particularly FLEX alumni made MAC journey incredible. The experience that these alumni brought after their exchange year in the US inspires many younger generations in their everyday lives. FLEX alumni have been involved in leading the activities on professional development, US culture, innovations in technology, STEAM, US holiday celebrations, and many others, and became an essential part of MAC services. They have been able to stimulate peers' interest in education opportunities, became the role-models, and serve as Cultural Ambassadors between America and Turkmenistan.
During the last 16 years of hard work, Education USA program at MAC has assisted thousands of attendees with information and advice on US higher education. Since the launch of Undergraduate Cohort Advising college preparatory sessions in 2016, it has helped more than 50 talented students achieve their dreams of obtaining higher education in the US, locally or in different parts of the world.
On this anniversary, looking to the future MAC is confident that experience, knowledge, creativity, and skills gathered along the way, will be used to make a positive, lasting difference in our region as well as the lives of our local community. We look forward to celebrating many more years of success together!