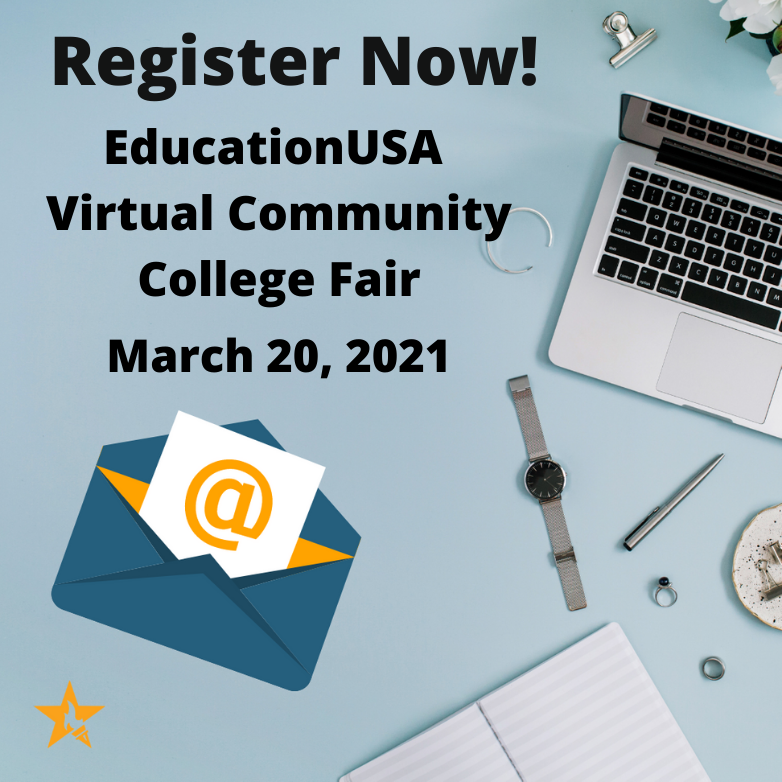 We invite you to join the first ever EducationUSA Virtual Community College Fair on March 20, 2021! This virtual fair is a unique chance to interact with accredited U.S. community colleges that are offering a wide array of the U.S. Undergraduate (Associates degree) as well as the English Language programs – all from the comfort and safety of your homes!
Highlights of the Virtual Education Fair:
Chat one-to-one with U.S. college representatives to get your questions answered.
Download the latest brochures and course descriptions of all participating U.S. colleges at your convenience during the fair.
Interact with EducationUSA advisers, a U.S. Department of State network of advising centers that provide accurate, current and comprehensive information on the U.S. university application process. We are the official source of information on U.S. higher education!
Meet with U.S. institutions at their booth to discuss the latest updates on the programs, admissions process, financial aid opportunities, test-option, and many more.
Attend useful and engaging sessions on various aspects of the application, admissions, and more.
Date and Time: Saturday, March 20, 2021.
Register to attend: https://acfairs.easyvirtualfair.com/prefair/